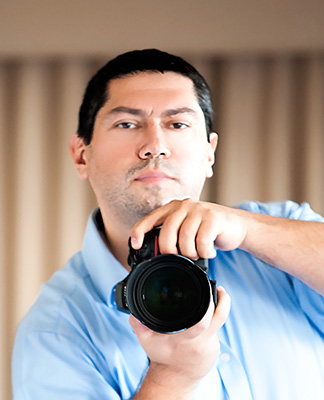 Vlad Grubman about Vlad Grubman
(an interview I wrote for one of the magazines that published my work)
It's really convenient to interview myself: I can ask all the questions I already have cool answers to. But it's also boring because I already know all the answers. I'll have to use my split personalities and have them interview each other. But I am not schizophrenic, I just have 7 emails for each one of me. Someone recently called me a "Renaissance Man" – I guess it's a much nicer way of saying it.
I started doing photography when I was 8 – someone thought it would be a good idea to give an introvert child a cheap film photo camera to make him forever lost in a darkroom. It's been on and off relationship but it really picked up when my inner geek finally got his wish granted and Kodak started selling digital cameras at under $1000. From that moment on it's been fun and my day jobs got progressively better, so I can afford better equipment too.
When I am working on a shoot I don't really like talking about my day job – same way at my day job I am not talking much about my photography. They're two separate universes where different rules and even different laws of physics apply. On my day job people move slowly, time is suspended, you can fit multiple things into a single moment of time and that's what makes you productive. On a photoshoot time flies, things fly, even people fly, so you have to be running really fast to keep up with everything.
I try to leave my ego at home when I do the shoot – it feels more comfortable on a couch when I am not home and I feel better doing things that I like without it. It's a win-win for both of us. I like doing creative things, conceptual shoots, crazy makeup ideas, character shoots. I suck at basic shoots, I need to have an idea with a passion.
As a general rule, I love working with people who are smarter, more talented and are generally better than me in some way. It gives me a lot of amazing learning moments, reminds me to stay humble and to shut up and watch what smart people do. I spend a lot of time working on other people's ideas and concepts – first it's really cool when someone thought of something I didn't even know existed, and second – it's always educational to see how people make their ideas into reality. It's kind of like magic: "poof" – and there's a unicorn.
But personally I don't believe in magic, I don't believe in superpowers and mysticism and other stuff that make your dreams come true. I believe in hard work and determination and use of people skills and Photoshop. In other words – I know if you try (and fail and try again) a thousand times you will get the unicorn to pose for you. But there's no magic involved. It's always just you working hard: finding unicorns, catching unicorns, convincing unicorns to pose the way you want. And then adjusting the image in Photoshop. It's the only way I know that always works.
Makeup Artist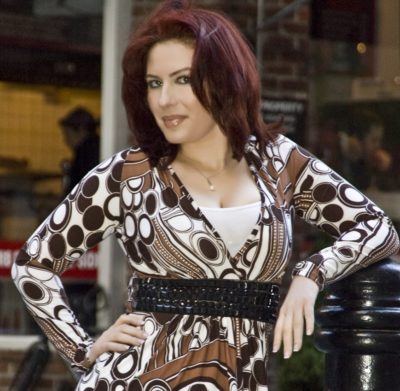 For a very long time, I have been working with an amazing makeup artist Renee. She's been absolutely essential to artistic and commercial success of Zealus Media. For almost 10 years she have been working with me and Zealus Media on a wide variety of shoots – from CD covers to commercial to beauty to artistic transformations.