Vlad Grubman, Photographer
Hello, I am Vlad Grubman – published NY photographer. Many years of working on fashion, editorial and creative photo shoots allowed me to develop a unique perspective on creative and editorial photography. My approach is to find beauty of all kinds anywhere – whether it's a landscape, sunset or model wearing latest trending clothes.
CREATIVE PHOTOGRAPHY
Any photographer can take pictures. What separates all of us is our own unique approach to photographing the subject. Creative photography is just that – taking your subject and working with it in your own unique fashion. Shooting glamour, editorial, fashion or even modeling portfolio doesn't have to be typical and boring – it can produce striking and creative images. Contact me for you photo shoot and let's create together.
EDITORIAL PHOTOGRAPHY
Just because you've got photos from your runway doesn't mean you ready to showcase everything you have created. Is your collection ready-to-wear? Is it lingerie for a special occasion? Is it prom or party dress collection? You sure want to put your creations in the best possible light, right where it belongs. The professional photographer can do just that – make your vision come true. Contact me today to get things moving.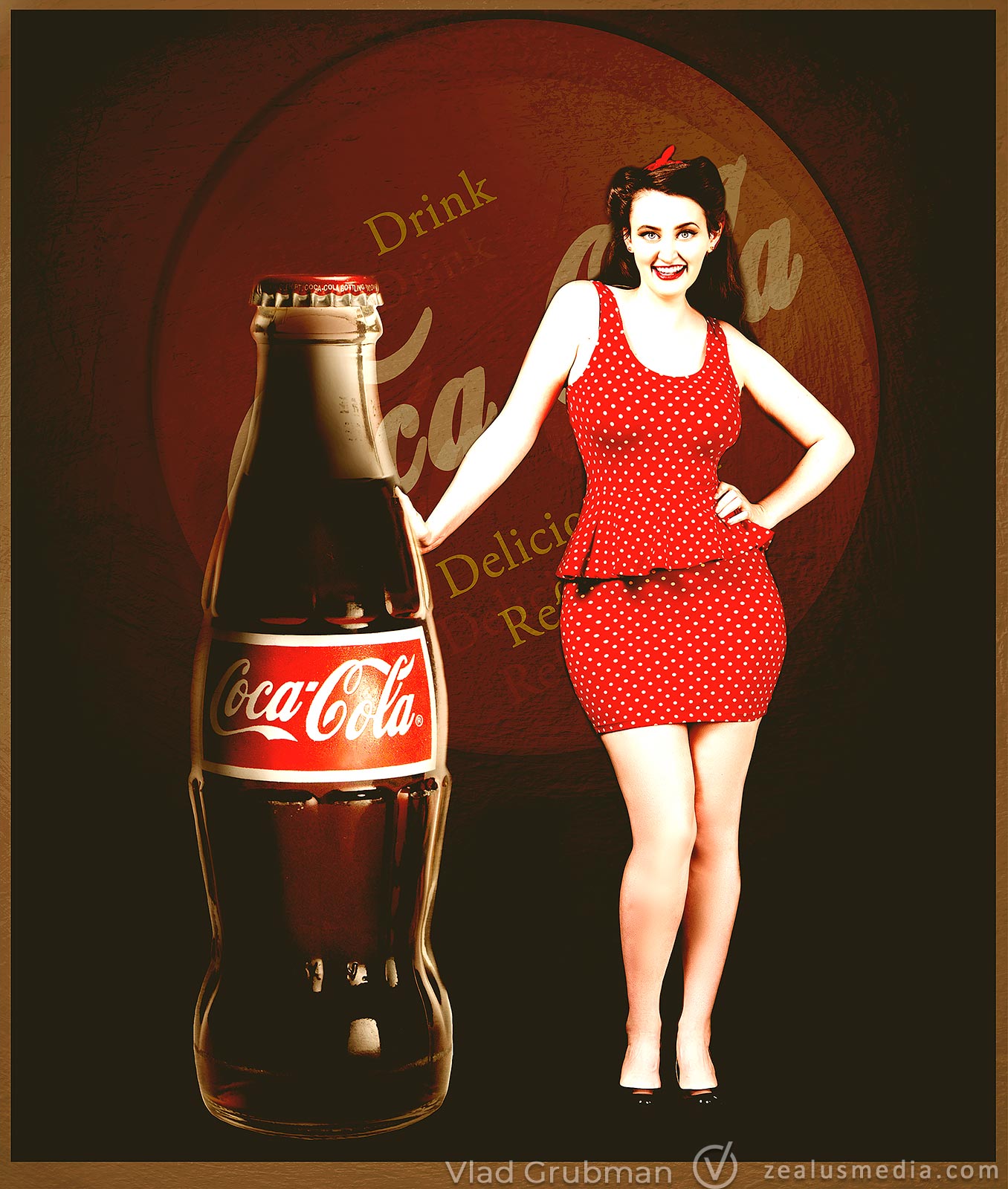 A series of pinup posters I've shot for last year. This is the first in the series - Coca Cola ad. A bit of unpacking - the model was shot in the studio, I have used Adobe Stock image for the bottle and the rest was edited in Adobe Photoshop.
read more